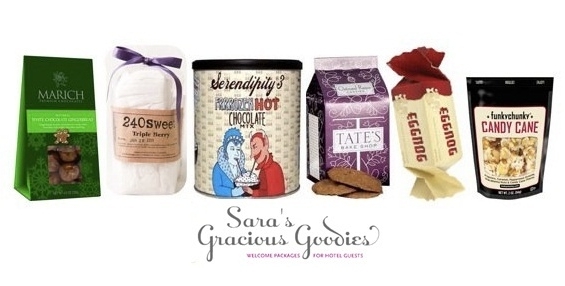 Show Date: Wednesday, November  28,  2012
This week we start the holiday season with Sara Mendelsohn, owner of Sara's Gracious Goodies, a gift packaging service located in Long Island, NY. Her company does everything from hotel welcome packages for out-of town wedding guests to custom gift packages for the holidays – the possibilities are endless! Sara only uses high-quality local vendors, such as Tate's Bake Shop, Serendipity, Hampton Popcorn Company, and Crumbs, and they're sure to make your basket incredible!
She'll tell us how to choose the right package for you and your occasion, how to make the perfect holiday gift basket, and so much more!
Join Jeannie Uyanik live at noon on Wednesday, November 28th for another treat!