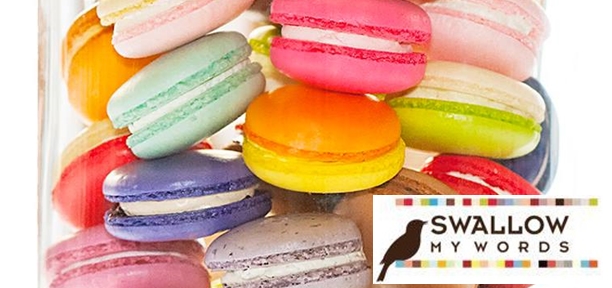 Show Date: Wednesday, August 07, 2013
This week we chat with Min Kim, co-founder of the amazing sweets company, Swallow My Words. Min has an accomplished background as a pastry chef and has taken everything she knows to create the most fantastic sweets! All of her creations have a unique, modern twist; personalized chocolate bars (featuring cute phrases like "Mom, I love you slightly more than I love Dad" and "Wanted to touch base in case you get rich", or create your own!), rice krispie treats, sparkly truffles, fluorescent macarons, to name a few! And as if that isn't enough, there is a flavor for everyone, from jasmine to curry to salted peanut butter, and more!
We can't wait to talk to Min about how she comes up with her creations in the lab, what new sweets she's going to indulge us with next, and how you can get your hands on them!
Join Rheanna Gaskin today at noon for another show you won't want to miss!