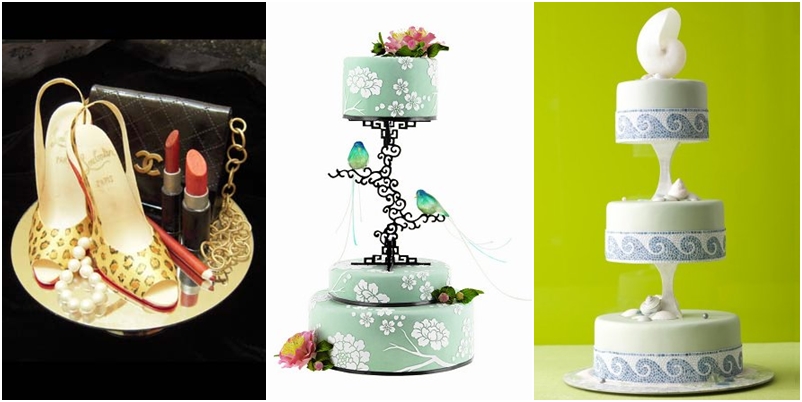 Show Date: Wednesday, February 6, 2013
The Wedding Jeannie Cakes and Sweets Series Continues with Intricate Indulgence; Elizabeth Hodes Custom Cakes & Sugar Art!
This week we chat with baker and self-taught artist Elizabeth Hodes. Her specialty is creating cakes with elaborate accents – such as hand-sculpted flowers, seashells, or delicate butterflies – that she uses to bring out the realistic quality of her designs. She has done every kind of cake – from the most exquisite, whimsical wedding cake to the most fun, creative novelty cake.
She'll tell us all about her impeccable attention to detail, some of her most memorable cakes to make, how her cake design process works, and much, much more!
Join Jeannie Uyanik live at noon on Wednesday February 6 for another show you won't want to miss!