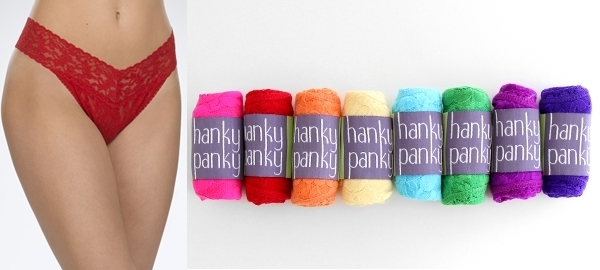 Show Date: Wednesday, February 13, 2013
This week on The Wedding Jeannie: Spice it up this Valentine's Day, Hanky Panky's Glam Guru tells us how!
This week we take it up a notch with JD Breen, resident style maven at lingerie giant, Hanky Panky. He's knows all things style and has worked with everyone from top boutiques and fashion houses, to magazine editors and Hollywood's elite. The brand itself is fashion-forward and truly has something for everyone; from their collegiate and bridal lines to lingerie that perfectly fits the curvy girl, they ensure that everyone will look and feel their best. JD will tell us about the new trends in lingerie, how to look and feel sexy, which undergarments best suit your outfit and body type, and much much more. With "Glam Guru" as his official title, you can be sure he knows what he's talking about!
Join Jeannie Uyanik live at noon on Wednesday, February 13th for another show you won't want to miss!