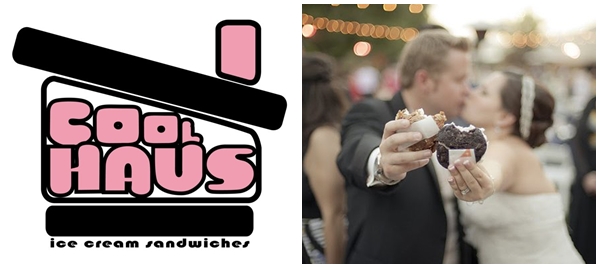 Show Date: Wednesday, February 20, 2013
The Wedding Jeannie Continues with a Modern Twist on the Classic Ice Cream Sandwich; Coolhaus Co-Founder Natasha Case!
This week we continue our Cakes & Sweets Series with gourmet ice cream sandwich company Coolhaus. The brand started by selling its sandwiches out of a van at the Coachella Music Festival, but has come a long way since then! There is truly a flavor for everybody; the cookies range from gluten-free coconut almond, to potato chip and butterscotch, to s'mores, to the classic snickerdoodle and chocolate chip. Coolhaus also makes other delectable treats, including cookie cakes, caramel, nutella, and marshmallows. Everything is made in-house with all-natural ingredients, so you can indulge with less guilt! Natasha will tell us all about where they get their ingredients, their baking and ordering process, which flavors are new and exciting, and much, much more!
Join Jeannie Uyanik live at noon on Wednesday, February 20th for another show you won't want to miss!