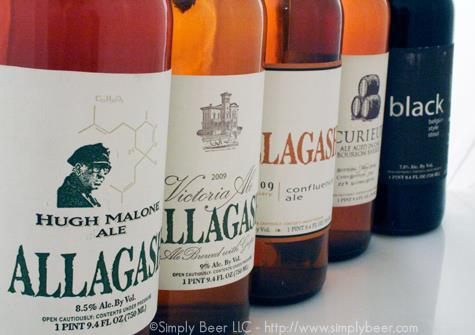 Show Date: Wednesday, November 5, 2014
Forget about liquor before beer. Learn the new motto: beer before beer, you're in the clear. Our Fall "Wet Your Whistle" series continues with a topic that we have yet to address, beer. Kristen Demergian will be joining us this Wednesday, November 5th at noon. She is the NY Ambassador at Allagash Brewing Company, a brand dedicated to producing Belgian style beer. In an effort to fill a void in the US beer market in 1995 founder, Rob Tod, started the company as a one man operation, which has grown into one of the industry's most respected brands. This may have something to do with the fact that all of Allagash's bottled beers are 'bottled conditioned', meaning that sugar and yeast are added to all of their beers prior to being bottled in order to achieve natural carbonation. The result is a softer, more complex beer whose flavors develop over time.
If you thought that beer and spirits did not have much in common, think again. If you want to know more (trust us, there is a lot more to learn!) tune in this Wednesday at noon.
Check Out Lifestyle Podcasts at Blog Talk Radio with
WeddingPlanning
on BlogTalkRadio