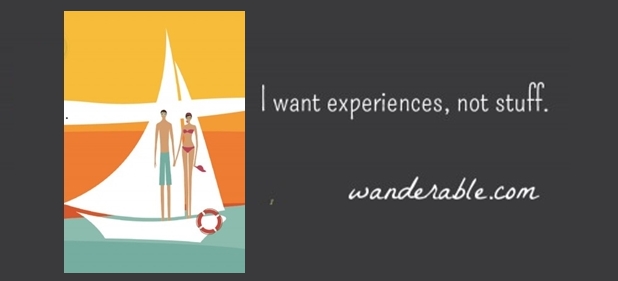 Show Date: Wednesday, November 20, 2013
This week on The Wedding Jeannie we chat with Jenny Chen, co-founder of honeymoon registry site, Wanderable. The site was created by an engineer and a tech whiz, so it tends to be a natural fit for social media, tech and design-savvy couples who like functionality with a clean, simple aesthetic. Wanderable is free and allows couples to sign-up directly on the site or through Facebook and Twitter. It includes features such as a thank-you note tracker, a postcard mailer, and an app to manage it alll!
We'll talk to Jenny about how the registry works, featured properties and activities, how she promises that you can "plan your honeymoon in less than a minute", and much, much more!
Join Jeannie Uyanik live at noon on Wednesday, November 20th for another show you won't want to miss!
Current Romance Podcasts at Blog Talk Radio with
WeddingPlanning
on BlogTalkRadio