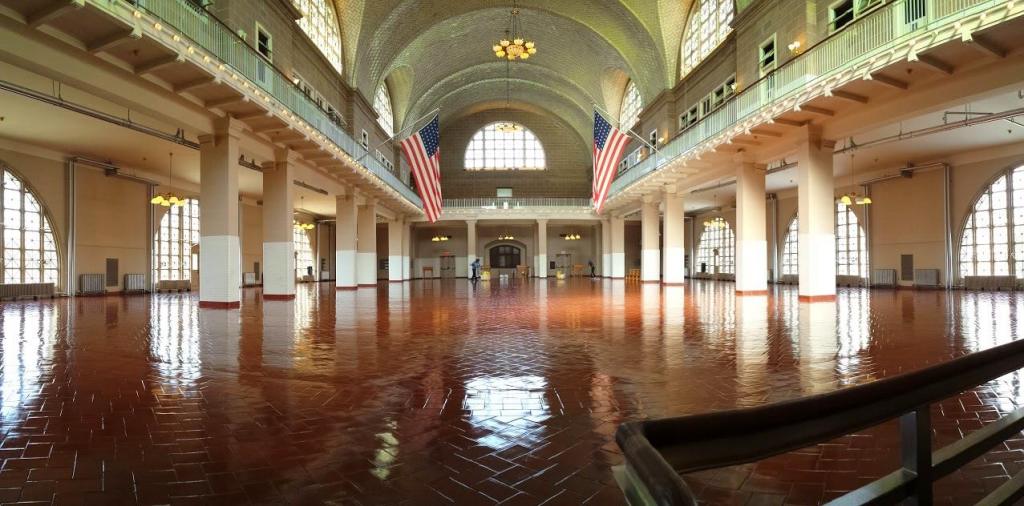 Show Date: Wednesday, June 4, 2014
The Wedding Jeannie's Venue Series concludes with an historical bombshell; Ellis Island!
Ellis Island is open for business again and NOT just for tourists! As we conclude our Venue Series this week, we end on an island that very few people know even allows events, let alone all the possibilities that can be conceived to host corporate and social functions and weddings too! Patti Golden, an Ellis Island veteran will walk us through the logistics of the magical, historical and spacious myriad opportunities to have a truly unique party, even for a jaded New Yorker! We will explore all the indoor and outdoor options as well as the operations side of having guests take ferries, vendors make deliveries and hosts feel comfortable. The historical significance of many of the spaces and the grounds are only a few of the secrets that we will reveal that guests can revel in when spending a night on Ellis Island.
Join Jeannie Uyanik for the final Venue Series episode, Wednesday, June 4th at noon!
Online Lifestyle Radio at Blog Talk Radio with
WeddingPlanning
on BlogTalkRadio