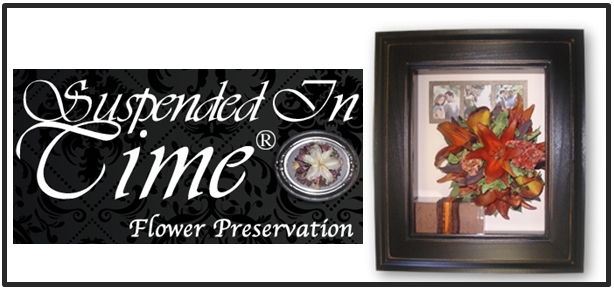 Show Date: Wednesday, October 16, 2013
The Wedding Jeannie's Fall Preservation Series Continues with Flower Preservation, Suspended in Time!
This week we chat with Rachelle Adams of Suspended in Time, a company that has been preserving flowers for over 15 years. Many brides only think about preserving the dress, but do not realize they can hold on to their wedding day memories by preserving their flowers too! There are many preservation options, including complete restoration, drying, and encasing. Suspended in Time uses an especially unique process because they do not freeze dry flowers, therefore the process takes 3-5 days to finish whereas freeze-dried flowers take weeks.
Rachelle will tell us all about their special preservation process, how to take care of your flowers before you get them preserved, and much, much more!
Join Jeannie Uyanik live at noon today for another show you won't want to miss!
www.suspendedintime.com