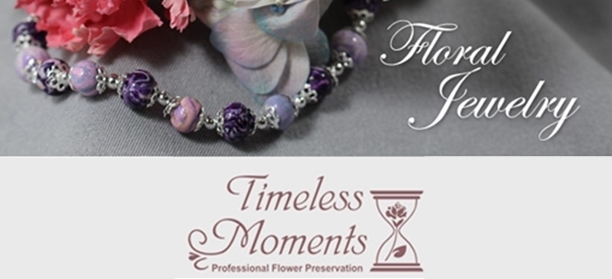 Show Date: Wednesday, October 23, 2013
The Wedding Jeannie's Fall Preservation Series Concludes with Timeless Moments!
This week we chat with Linda Saadeh, owner of nationwide flower preservation company, Timeless Moments. For Linda, flower preservation is the perfect marriage of almost 20 years experience in the bridal industry and a love of artistry. Her company's preservation methods are unique because not only does she use the classic shadow boxes and frame domes, she also preserves flowers in custom jewelry! Everything from bracelets, rosaries, key rings, cuff links, and necklaces can be used to preserve flowers from your special day.
Linda will tell us about her preservation methods, how she creates jewelry out of flowers, and much, much more!
Join Jeannie Uyanik live at noon today for another show you won't want to miss!
www.blogtalkradio.com/weddingplanning
www.timelessmoments.com
Check Out Women Podcasts at Blog Talk Radio with
WeddingPlanning
on BlogTalkRadio