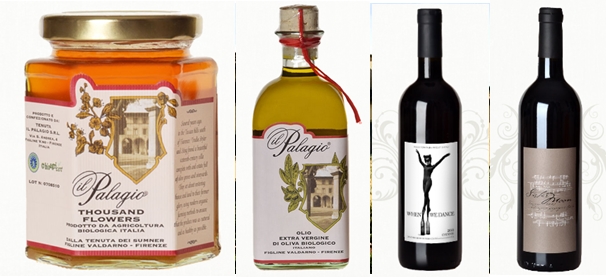 Show Date: Wednesday, March 12, 2014
The Wedding Jeannie's Health and Wellness Series Continues with Healthy Cooking; Il Palagio's Celebrity Chef Joe Sponzo!
This week we chat with a true culinary expert, Joe Sponzo, who has been Sting's personal chef for more than 20 years. He runs the kitchen at Il Palagio, the estate that Sting and Trudie Styler own in Tuscany. Most of the food made on premises comes from the estate itself, as much of it is grown – or caught – right there. It is real "farm-to-table" cooking!
While all of us may not be able to eat as organically, there are some things we can do. Joe will share some of his favorite healthy recipes from his cookbook, tell us what you should be cooking if you're short on time (or energy!), and how to maintain healthy eating without depriving yourself!
Join Jeannie Uyanik live at noon on Wednesday, March 12th for another show you won't want to miss!
More Romance Podcasts at Blog Talk Radio with
WeddingPlanning
on BlogTalkRadio