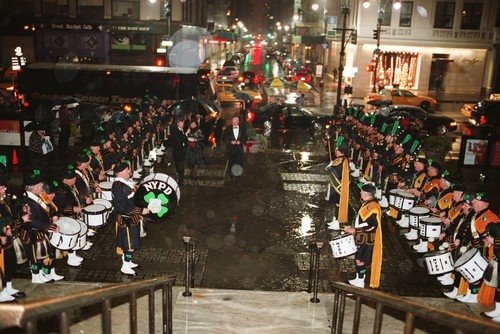 Show Date: Wednesday, June 20, 2012
Join us live at noon, tomorrow June 20th, as we continue our Summer Music Series with special guest Jessica Meyer founder of the uber amazing Venus Ensembles which specializes in both classical and jazz music for everything from wedding ceremonies to parties of hundreds.  Jessica will impart her wisdom with us on how to select everything from instruments to music for the ceremony and cocktail at your wedding plus provide tips and to do's in making your final selections.
__________________________________________________________________
Venus Ensembles Playing "In Your Eyes" by Peter Gabriel
[audio:http://www.capandgownweddings.com/wordpress/wp-content/uploads/2012/06/In-Your-Eyes.mp3|titles=In Your Eyes]
__________________________________________________________________
Interview with Jessica Meyers of Venus Ensembles
Introduction
C&G:
Good afternoon. Thank you again for joining us for the continuation of our Summer Music Series. It's June 20th and we are starting at the beginning. As we go through this music series, I thought it would be wise to take you in order of an event. So we're starting with, in most cases, what could either be a ceremony or a cocktail, the smaller offshoot of a larger event. Maybe it's an introduction period or a holding time; but generally, it's always nice to have music. For today's purposes, we're really going to focus on ceremony and cocktails. If it's a corporate event, there may be a cocktail hour, maybe an hour and a half; if it's an event like a wedding, you're going to have a ceremony, usually thirty minutes to an hour and then a separate cocktail reception, which could be an hour to an hour and a half. Generally, we see most of our cocktail hours lasting about an hour. So, as we look at a set up of an evening or afternoon, we're thinking, "What do we do with those two hours, musically?" And that's why I've invited my very special guest, an old and dear friend for whom I have the greatest respect professionally, Jessica Meyer of Venus Ensembles. Jessica, thank you so much for joining us on the show today.
JM: Thank you for having me.
C&G:
Well, it's really a pleasure, and as I think any of our clients in the last decade can attest to, you are one of our favorites on a host of levels. I'm thrilled for you to be able to come on and tell our listeners about what you do and give them some insight and tips on how they can get to a point, even without a planner, of having great music for both ceremony and cocktail. Let's start from the beginning with you. Tell us how you got into this. You've obviously been in this business and doing this for about 13 or 14 years, starting in 1998/1999, and we've been working with you almost since the beginning. What is your background, what do you bring to the table? People always ask, "Well, do they really understand music?" So, I think you can answer that right away.
JM:
Sure. I'm a professional violist, and I'm a graduate from the Julliard School. I founded Venus Ensembles after my husband and I got married, I realized that I did a couple of weddings through the Julliard School, because people do call the school often for events, and if I had a dollar for every time someone said, "You're really good at organizing things," I'd be a very rich woman right now. I just love organizing things, so I did a couple of those events, and then I found myself wondering, "Wow, I like doing this. I like walking a bride through how to choose music for their wedding." I approach it like choosing music for a concert; there should be a starting point, a middle point, and an ending. The energy of the music changes as you go. So I found myself starting a business, and here we are, 13 years later, still going and we really love what we do.
C&G:
And the fact that you've also performed in groups, since you are a performer yourself, allowed you to understand not only how to best put on a performance, but how to deal with a lot of the clients that you end up getting. That's one of our favorite things—that you're not only very good at channeling your own musicians, but also the clients.
JM:
Yes. I founded this based on my own experience. Both my husband and I are musicians, and when it was time to choose our wedding music, we had a big decision of who was to perform at our wedding because we had so many great colleagues. Also, personalizing our wedding with music that we loved—I happened to love this viola and piano piece that meant a lot to me. I loved these Schubert songs but I only had a string quartet, so I got an arranger to arrange it. I was already personalizing my wedding and choosing musicians that I knew that were really fantastic. Some of the musicians at my own wedding are folks that are now famous in the classical music field. I just felt that this was an idea that I wanted to continue with and that I believe in. It should be amazing quality, it should be organized, and every bride should be able to choose music like I did for my wedding.
How do you acquire your musicians and what kind of music can they play?
C&G:
One of the things that I wanted to talk about are your musicians. But personally, I think it's important to note, I believe it was 2005, we were doing a wedding together at the Boathouse, and the music was magnificent. A gentleman came up to me, who was either on the board or the head of the Metropolitan Opera, and said, "Young lady, I hear you're the wedding planner." You always worry when it starts off with "young lady." And he said, "Who are those musicians? I could have sworn the music was recorded." As you know, the Boathouse has a very interesting layout where we had the musicians tucked in to the side, so you couldn't see. And he went on to say, "I came in and there were these live musicians who I could have sworn were just beautifully and professionally recorded. These guys are just unbelievable." So, I want you to tell us about your musicians, and there's a reason we come back to you time and again- it's unbelievable. There's not one miss in the decade—over a decade—that I've worked with you, and statistically, that's a tough number to hit. 100% of the time, you're musicians are absolutely on it, in timeliness, professionalism, and raw talent. So, where do you find these musicians, who are they.
JM:
These are musicians that I've been playing with in my professional life. I have a contemporary music ensemble that works with composers from the last 20 years, and was reviewed by The Times a lot, as well as orchestras I'm hired to play in and other chamber music ensembles. These are people who have their own careers, either as soloists or chamber musicians, and just happened to be friends of mine and whom I trust. I founded this business on the idea that I'd do all the organization work so the musicians I have come in do what they do best, they play their instruments the best. They know that about me, which is why they love working with me. I respect their talents so much, and we often find ourselves working on other projects, so it's a very tight knit community of people. Also, I'm very picky. There are only certain people I would want to play with and there are only certain people I would want representing my business. I think the brides and the planners win, because I don't hire just anybody. I guess that's how we've lasted so long.
C&G:
Absolutely. I mean, you're very meticulous, and that works for us. You're very detailed oriented. When you say, "Music is due two weeks before the event," or four weeks before the event, you are not kidding. I always get an email inevitably that morning before 8am. I keep trying to preempt your where's-my-music emails, but I have yet to win. It's kind of annoying [laughs].
JM:
Well, since we're a collective—there are about 50 or 60 of us—so in the past two weeks we've done about 10 weddings. It's really because, especially now, a lot of my clients and brides and grooms are personalizing their weddings with so much rock, pop and jazz music, because that's what we're known for, it's making the books. Ten years ago, you just showed up with the same classical Wedding Album 1 and 2. Everyone did Pachelbel Canon. Everyone did Jesu Joy and maybe Spring from the Four Seasons. People who were thinking outside the box—like for my own wedding, I wanted the Flower song from Delibes' opera. My mom was freaking out. She's like, "What do you mean you're not walking down to 'Here Comes the Bride'?" And I'm like, "I'm especially not walking down to that." I have all this great classical music. Ever since I started this business, I've seen such a turnaround of everyone being able to choose music. There are no rules anymore. Just like you personalize your flowers, where you get married, what you look like and the venue, you can personalize your music that way too. Music, flowers and timing—that's what makes a wedding, what things look like, and how the transitions can play and set the mood. Music does that. So that's why you get my emails; it's usually my staff and I with a whole bunch of music in a very big pile that we sort out to get ready for the day.
C&G:
One of your slogans or mottos is "Beethoven to Beyonce". Can you explain that? You talk a lot about your rock and pop. Tell us how that works and what instrumentation that requires in all cases, whether it is Beethoven or Beyonce. Give us a sense of what people can create. One of my favorite questions when we started working together was, "Hey Jess, they want ceremony classical, and then cocktail jazz. I need a group that can do both ceremonies. What do I need to do it?" So walk us through what the options are.
JM:
Well, I think the most flexible ensemble is the string quartet. If you're having less than 100 people, then a string trio. Basically, for pop and modern songs, you need someone to play the baseline, someone to play the vocal melody, and someone to fill in the middle. With more extended pop, rock and jazz, it's great to have a quartet because it's just a fuller sound; you get to rock out a little more, you just get that vibe quicker. And now that the Vitamin String Quartet has put out endless CDs of what that sounds like, people now have a clear picture of what their wedding could be with classical musicians playing rock, pop, and jazz, whereas before it was hard for people to make that leap. Also, logistically, sometimes it's hard in some places to have a whole new ensemble in the cocktail space or maybe it's nicer to hear live musicians play on string instruments things you don't expect them to. That sort of adds to the magic of the wedding, and let the DJ and the band carry the reception with a lot of other music. We help make the transition from cocktail to the reception.
C&G:
And I think you hit the nail on the head there, because that's what a lot of our clients are looking for when I call you and say, "Okay, here's what we want to do. We want classical, but we want to wow people." One of the weddings we did together about a year and a half ago wanted Linus and Lucy as their recessional song. So what I'd love for you to do is walk our listeners through what some of those pop/rock songs are that you do. I really want them to have the sense that you can do Coldplay, you can do the Beatles. What else is it that you can do and can you explain how it all works and how it happens.
JM:
Sure. If you're on our website, which is venusensembles.com, there's a sound file you can click on and you can hear a whole medley of the different things that we do. We've done anything between Frank Sinatra or "At Last", by Etta James to "Wonderful Tonight" by Eric Clapton, U2's "Beautiful Day", Stevie Wonder's "Signed, Sealed, Delivered", or the Smashing Pumpkins' "Tonight, Tonight", which is a great recessional. We've pretty much done it all, but some of my favorites are the ones that I mentioned because they're really beautiful on strings or flute and strings and make peoples' heads turn during the ceremony going, "Wow, I never thought I could hear that on strings," especially "Clocks", "Yellow", or "In My Place" by Coldplay. Now that Peter Gabriel's come out with this whole album "So" and it's all re-orchestrated with orchestra, we get requests all the time to play "In Your Eyes" for string quartet, which we adore. As far as choosing music, we have a very, very long rec list, if you go to the pop/rock sections of our website, and we add to it every month, because everyone is asking for new things. As far as choosing things, it's really what you listen to on your iPod. Thankfully, because of the internet, there are endless resources to find sheet music online that we can purchase. Even in the worst-case scenario, if you wanted this little, tiny 2-minute piece from a movie soundtrack of your favorite movie and the studio never released the sheet music, I have arrangers that can go and write it out for a fee. So there's really nothing holding you back from personalizing a wedding, and that's what we enjoy doing, because we have the staff to do it.
How to choose trios, quartets, and quintets
C&G:
And other than your string quartet, if you could configure your favorite quintet and your favorite trio, what would that be? What instruments would you recommend if someone came to you and asked for a quintet? Obviously, it's dependent on the type of music they wanted, but theoretically, for a classical ensemble, a quintet.
JM:
For quartets, you usually have all strings or flute and strings. If you're doing a quintet, adding a harp is great. It's a great visual; it's a great way to fill out some of the more romantic songs. If we were doing a cocktail hour after that that was mostly rock and jazz, I would peel the harp away and let them go home, and just keep the string quartet because the harp doesn't translate well for those things, though I'm sure some other folks might disagree. Florence and the Machine travels with two harps all the time when she sings, but otherwise, rock, pop, and jazz doesn't really work with harps. As far as trios go, again, if you're thinking of mostly classical or love songs, a harp is gorgeous; it's a great sound, especially when paired with a flute, with a string player in the middle. Those are usually the three major decisions my clients make: are you a flute person or a violin person? When you walk down the aisle, do you want a flute playing the melody, or a violin? After deciding that, you choose the size of the group based on how many people are there for the wedding. If you have over 110 people, I feel that if I send you less than a string quartet, I'm not doing a good job because the odds of them being heard with everyone talking goes down a lot. If you have it in your budget and you want something bigger, flashier, and lush, then add a harp to that. That's usually my go-to instrument if we're trying to expand, because it's not one that's going to copy what the other instruments are doing, it's adding its own personal style.
C&G:
Let's talk a little about your jazz ensembles. Instrumentally, what would you normally see a quartet include, or recommend?
JM:
Let's say you don't want rock or pop, and you don't want classical. You just want a straight up jazz ensemble that are going to play American standards throughout an event whether it be all cocktails or cocktails and first hour of dinner. Your standard configuration is saxophone, upright bass, piano, and a small drum kit. That's your typical quartet. Another possibility is to switch in a jazz guitar instead of a piano. For instance, if your venue doesn't have a piano, I vastly prefer a jazz guitar than a keyboard. Those are usually your big choices. If you were to go down and you just want a trio, you would have the sax, upright base and keyboard, or piano/sax, upright bass and guitar. If you were adding, for a quintet, I would have a sax, upright base, piano/guitar, drums, and add a horn, maybe a trumpet, or sometimes even adding a guitar with a piano can help relieve the pressure of the pianist having to play all of the big chords and letting another instrument do it, like letting the piano solo for a little bit. Those are your usual options with jazz.
C&G:
What's really interesting is that a lot of our clients, as I suggested earlier, will want classical for the ceremony and then want jazz after. One of the things I try to point out is that in many cases, it'll involve four sets of people for two different hours and you don't necessarily get bang for buck because when we hire you [Venus Ensembles] for four people for two hours, there's a savings there. You're starting all over again from the price point when you have two separate hours, so that's one thing I really want to caution our listeners about. As you're thinking through this, as with everything in the event planning world, you really need to look at your budget. It may seem inconceivable¬, and you may think, "Why can't I just have two separate groups?" But, bang for buck, if—and I'm just throwing these numbers out there for fun—having a string trio at an event is $1900 for two hours, you're looking at a minimal discount of, let's say, $1200 for an hour for a quartet, versus two sets of $1900 to have eight people there for an hour in each of their incarnations. So, it is important to think about that, and it is important to make decisions about what kind of music and if you are going to switch. That's one of the great things about the versatility of the strings: that it can go from classical to rock to pop really easily and you can fill an hour with it.
JM:
Yes, and what we started doing lately was doing all 5-hour weddings on just a string trio or a string quartet, and people wind up dancing to The Beatles. If you're looking for a wedding band, obviously that doesn't work. But for those casual Sunday afternoons, at a beach house wedding, or a wedding in a restaurant with only 50 people and you don't want a band or a DJ, people are starting to hire us to play the entire event. We easily play some classical prelude—for instance, we just did something at 11 Madison Park this past weekend, and the entire five hours was the following: we started off classical prelude, and then we played "Can't Help Falling in Love" for the processional, "All You Need Is Love" for the recessional, followed by Bjork, Coldplay, U2, and a lot of recent rock/pop. When the doors opened for dinner, we dialed it back and did a set of opera tunes because the groom is a big opera buff; we did a set of jazz, a set of '60s/'70s love songs, and then a whole set of more recent or '80s pop, and then we ended the whole night with "New York, New York". It's almost like we're a wedding band, but just on strings. Would it work for 150-200 people who are expecting to dance their brains out? No, but for those weddings where it's a little more casual and low-key, and people might get up to dance occasionally, it works. We've built up quite a repertoire because of that demand.
Customization options and cost
C&G:
You know what's interesting? And I'd be remiss if I didn't play devil's advocate on that, because the way you set it up, with having different sets over five hours, is magnificent. So if anyone can pull this off, I have no doubt it's you and members of your team. But overall, one of the big things I've always cautioned, and as we go through this music series I'll continue to caution people, anytime you have one particular type of music or one "feel" for the evening, and it stretches on for a long time, it can be less exciting for guests. If what you want is more background music, as I think you've alluded to and less of the dancing…a perfect example which sort of deviates from what we're talking about here—we had a bluegrass band play for five hours once, and the band was amazing and unbelievable. But after two, two and a half, 3 hours, that was it. We had guests leaving because it was just a little bit repetitive. One thing I would be careful of—and again, the way you set it up, Jess, was great—but I would worry for a wedding and I would caution our couples about five hours of strings. Unless it was maybe you Jess, maybe you can convince me. But I would think about it, and I would think about shaking things up a little. And if it's just background music that you want, great. I think for a dinner party or a corporate event, what you've described is exceptional. But there is something about a wedding where you want to create and tell a story, and you want that story to weave through the night. You want to take twists and turns. One of things I would worry about if you had a string quartet for five hours is that there's less ability for the twists and turns in theory, if you want people up and dancing, if you want them to really feel different energy throughout the night. That's something we'll talk about with the bands as we get farther into the music series. But it is really about telling a story, not with just the music and instrumentation, but with the energy level and the feel of the night. As I said though, I loved the way you described your sets, in this case, and I think that if there were a way to do it, that was absolutely it. The other thing I want to reiterate, as you're talking, is that people should be going to your website to check out: www.venusensembles.com. You have some great examples of your work, and it's also categorized beautifully so that you can see different things and make your own play list. What I'm dying to hear, Jess, and maybe you can help us with this so that I can get this out of my system is: "In Your Eyes" (by Peter Gabriel). I have not heard you play that, so if you have a recording of it that you might be able to share with us on Facebook, I would love it.
JM: Oh, we haven't recorded it yet.
C&G: Ah! You see? I'm always cutting edge! [laughs]
JM:
We have to, because I can't tell you how many times over the years we've had requests for it. We finally just broke down and paid for someone to write it out. It was just gorgeous; we had to do it. But what I will do, we have a great little video of all the weddings that we've done and us playing "Signed, Sealed, Delivered" by Stevie Wonder, and I'll definitely send that link to you so you can put that on your Facebook page. But yes, we have to record Peter Gabriel.
C&G:
Yes, you do. I'm lucky enough to have heard "Signed, Sealed, Delivered" and it is as good as people might think it is. It's actually amazing. But I'm going to challenge you, Jess. I want to be the first person to get that recording of "In Your Eyes". We'll put it up on Facebook for our listeners and for our followers because that's one that I love. That was one of my favorites. Better yet, I've got to get one of our clients to make you play that. Maybe I'll work on that for July's 7th.
JM: Oh my gosh, you should.
C&G:
We have a plan! I'm glad we do this radio show. So one of things that I also want to get to: going back to when you said, "We sort of just broke down and paid to have this composed", give people an idea of what that would cost. If someone came to you and said, "This is my song, I want it." How much would that cost them to have you coordinate that?
JM: Oh, $150.
C&G: So, it's not unreasonable.
JM:
It's not unreasonable. And that's for a professional processional length kind of song. If it's a four minute song, then I would have to up that a little bit. But I do have people who can write it out for that much, which is great. Really, they're doing me a favor, because I think commercially it would be $400-$600. But I think because we are all working together, to make a great product, and do something we really want to do, that's how much it would cost.
C&G:
That's really great, and I don't think that's prohibitive at all, on a relative level. For what people spend on weddings these days, to get the song you want, done the way you want and have everyone go, "Oh my gosh"—and that's really what does happen. When we did "Linus and Lucy" it was so great.
JM:
We were also doing "Every Little Thing She Does Is Magic", which was also really great.
C&G:
Yes, it was magical! With this particular couple and both of those songs, people knew that was representative of them and their characters. So, what happened was, you could see everyone with their mouths open as they gasped; I had the chills. That's a great reaction! That's one of the big things I hope people take away from this show today: there shouldn't have to be anything standard about your ceremony or cocktail music, it should be representative of you. And Jess, I think you put it best when you said, "Ten years ago, it was Wedding Workbook 1 and Wedding Workbook 2", and now it's really shifted.
JM:
Yes, everyone carried around the same gig books for every wedding and if you didn't choose that, people would go, "You're crazy; no we're not learning a song". Now, you have to, in this day and business. Now everyone expects you to, and I think it's great. The internet has helped a lot. Before, when anyone wanted something non-classical, we'd have to schlep down to Colony on 50th and hope to God that we can find the sheet music buried in some album book somewhere. But now, I just go on musicnotes.com, and if I can find a piano vocal of a song, and I download it for $6, and then pay my staff a little bit to make books, we're good. It's great! I think a lot of it is made possible with the times that we're in.
C&G:
Yes, I remember I had to have you schlep to Colony, in the early days. You were delightful about it, but I could tell it was not something you were psyched to do four weeks before the wedding. You're like, "All right. I'll go to Colony", and I think, "Really? What's Colony?" but say "Great!" [laughs] So, tell us the most exciting thing you've done in the last 5 months, professionally, or the most cutting edge piece that you've done that's new and different, other than "In Your Eyes". I always ask a tough question at the end, Jess, just when people think that they're done with me. But I want people to really understand what the most exciting thing that you've done is so they can see how far outside the box they can really think.
JM:
Alright. I had a wedding in the fall where the groom wanted to surprise the bride with the ending of the movie "Love, Actually". The string quartet was up on the stage, we were supposed to do "All You Need Is Love" and then a trumpet player bounced out from the side just like in the movie, and then a flutist bounced out, followed by a trombone player from another corner. That's pretty much the biggest production we've done as far as recessionals go. It was great, and the bride was floored and excited.
C&G:
I just got the chills hearing that. And, all of those musicians were not playing previously, so it was a huge surprise to her. Great tip, great idea.
Conclusion
JM:
Well, anyway, it was great to be on the show, thank you so much. And if anyone wants to contact me with ideas or want a consultation about anything, I'm here to help.
C&G:
And we're thrilled to have had you, Jess, thanks so much. And don't forget, I want that "In Your Eyes" on our Facebook for our listeners. We'll be back next week, same time, noon, the 27th of June. We have a wonderful guest; I love calling her a "chanteuse", I don't know if she'd like that so much, but she's an amazing woman and does excellent vocals during cocktail hours and in general, so we'll be having her on next week to talk more about the singing part of entertaining during a cocktail hour. We'll be joined by Ms. Kessler next week. See you and have a wonderful weekend. Thanks so much for joining us for the Black and White of wedding planning.