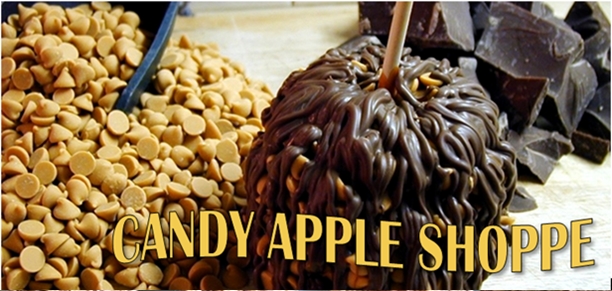 Show Date: Wednesday, January 23, 2013
The Wedding Jeannie Cakes and Sweets Series Continues with a Modern Twist on a Classic Treat; the Candy Apple Shoppe!
This week we chat with Lauren and Leigh, owners of the Candy Apple Shoppe. They offer 20 flavors of gourmet caramel Granny Smith apples – from the loaded Rocky Road Apple (layered in caramel, rolled in walnuts, topped with marshmallows, then covered in chocolate) to the more demure Peanut Caramel apple (layered in caramel and rolled in crunchy peanuts), there is truly a flavor for everyone!
These apples are for much more than Halloween – they taste amazing, they look great, and make excellent gifts and favors! We're looking forward to dishing on how they're made, how you can get a hold of one, the store's home inside the Apple Valley Inn Bed and Breakfast, and much, much more!
Join Jeannie Uyanik live at noon on Wednesday, January 23 at noon for another show you won't want to miss!