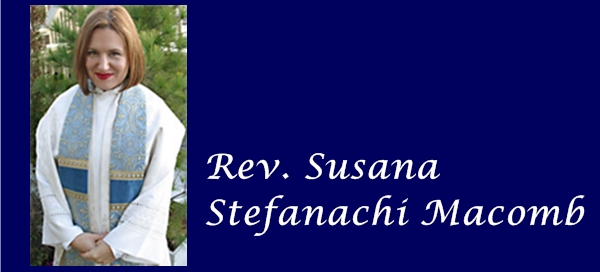 Show Date: Wednesday, April 23, 2013
The Wedding Jeannie's Spring Officiant Series Continues with Interfaith Minister, Reverend Susanna Stefanachi Macomb!
This week we chat with another incredible officiant who is driven by the mantra, "Love knows no boundaries of race, religion, culture, or geography". Rev. Macomb has been an interfaith minister for 22 years and has presided over ceremonies all over the world and across all cultures. There is no ceremony she hasn't performed – from Iranian Jewish and Christian Chinese, Atheist and Presbyterian, Irish Catholic and Greek Orthodox and every combination in between!
In addition to being an author, her work has been featured in The New York Times, on CNN and ABC News – just to name a few! Now she will chat with us about her fascinating work, the art of merging the most opposite of backgrounds, important considerations for your ceremony, and much, much more!
Join Jeannie Uyanik live at noon on Wednesday, April 24th for another show you won't want to miss!