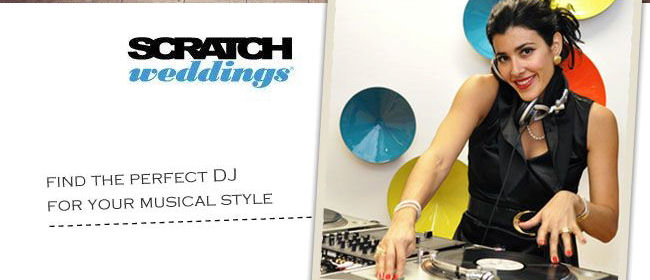 Show Date: Wednesday, September 5, 2012
The Summer Music Series this week focuses specifically on DJs. You've heard from music companies, musicians, and bandleaders, but have yet to hear from a DJ-only company. So this week we have a special guest from not just any DJ company, but the world's first and leading DJ and music production learning center!
We'll be talking to Rob Principe, President and CEO of Scratch Music Group. The company runs the world-famous DJ school Scratch DJ Academy, which was co-founded by Jam Master Jay of Run DMC and boasts locations in New York, LA, and Miami. Their DJs have spun for everyone from HBO to H&M, but now the group has created Scratch Weddings. We'll find out how they've managed to transition so well into another new industry and wear so many hats! We'll also hear about their intensive talent-screening process they call the "Scratch Test", and we are happy to say the test works; we have used their DJs and they always knock it out of the park!
Join us live at noon on September 5th to hear their spin about hiring a DJ for your event.